As reported by St. Pete Rising and St. Pete Catalyst. Tesla reportedly has a contract on 4.21-acre site at 4601 34th Street North, the old Kane's Furniture Liquidation Center. The property is approxemtily 100,000 sq ft.
Plans submitted to Pinellas County, Tesla will renovate the former Kane's Furniture building with a 3,000 square foot showroom fronting 34th Street, a 35,000 – 45,000 square foot service center dedicated to maintenance and repairs, an 8,000 – 10,000 square foot parts department, and a 50,000 square foot vehicle storage facility.
https://www.facebook.com/LealmanResidents Residents of a Better Lealman announced a few days ago on their Facebook page about the news.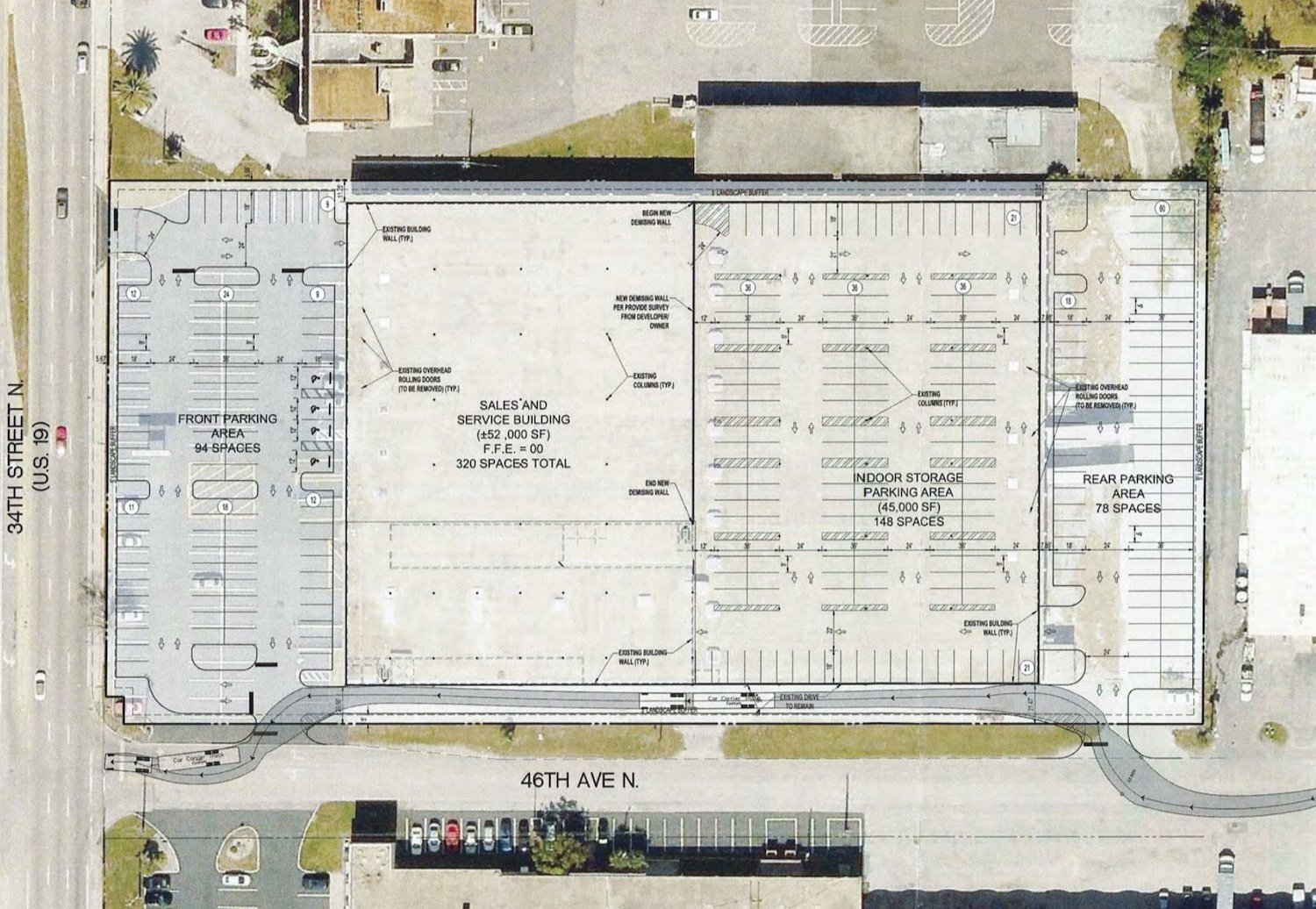 There is no word on when the construction will begin or be completed.
The project hopes to create high paying jobs within the service center.
3,000 sq ft show room.
35,000 sq ft dedicated to service and repair.
8,000 part inventory storage
50,000 sq ft in vehicle storage.