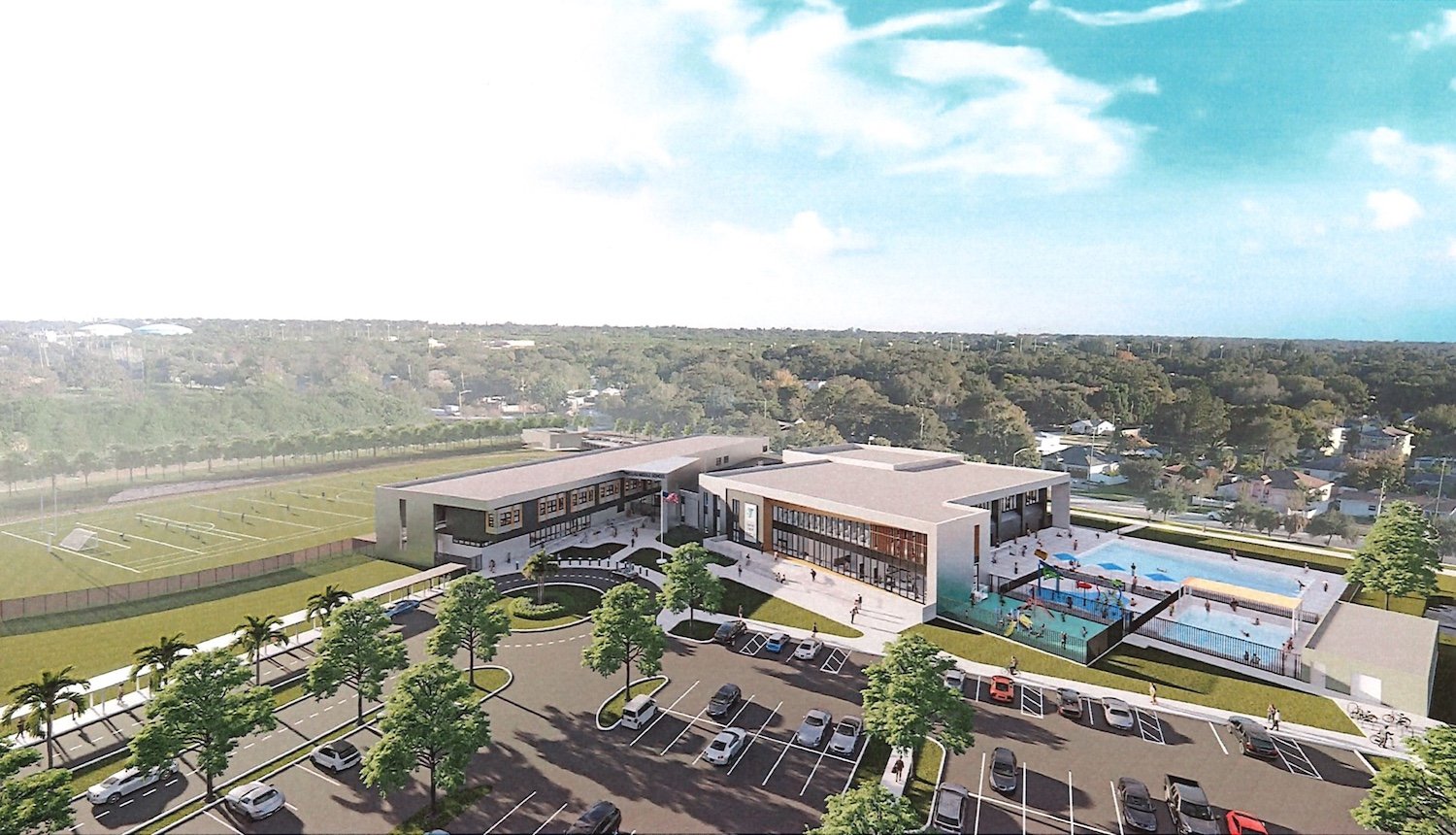 Last Wednesday, the City of St. Petersburg's Development Review Commission (DRC) unanimously approved a site plan to construct a new middle school and YMCA at 501 62nd Avenue Northeast.
The 15-acre site, which has sat vacant for over a decade, was formerly home to Riviera Middle School. The district closed the school in 2008 because of budget cuts and declining enrollment and razed the building in 2010 because it was in such bad shape.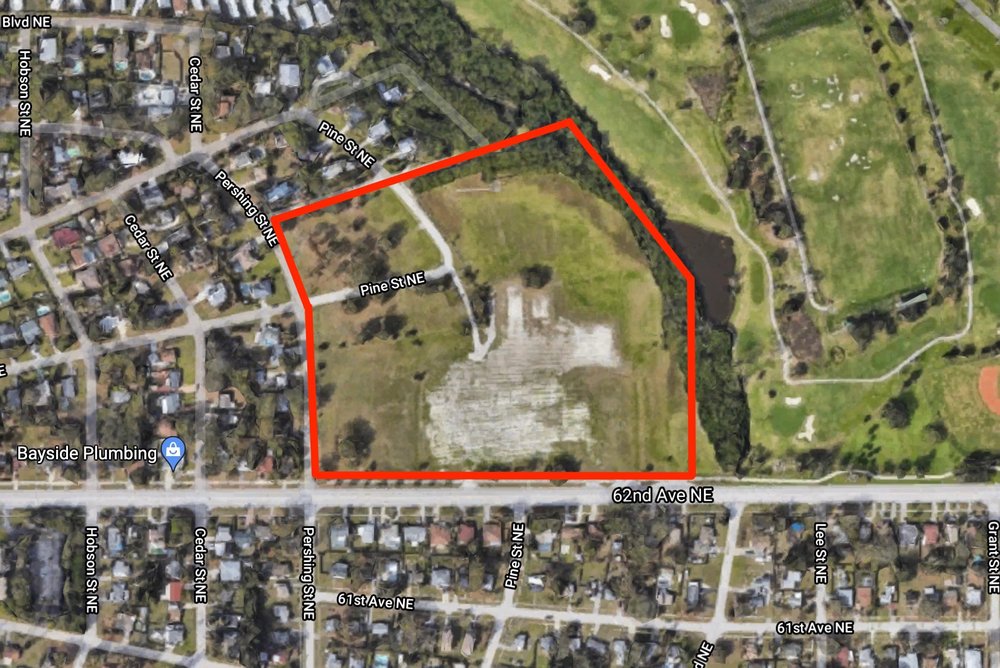 The Pinellas County School Board, which owns the land, has proposed to construct a 111,757 square foot two-story building to be shared by a new middle school and YMCA. Two smaller buildings, a pool equipment building and an energy plant, will also be constructed.
The new campus will include a pool, splash pad, and playground on the west side of the property. A garden and a sports field will be located on the east side.
St. Pete-based Wannemacher Jensen and Harvard Jolly are joint architects on the project.
"This school shows how public and private institutions can collaborate for a better education," said Jason Jensen, President and CEO of Wannemacher Jensen. "By combining a YMCA and a middle school we are creating a health and wellness focused school with access to a full gymnasium, track, nutrition lab, a pool, and after school care. This is a progressive model for education that we hope sets precedent for future collaborations."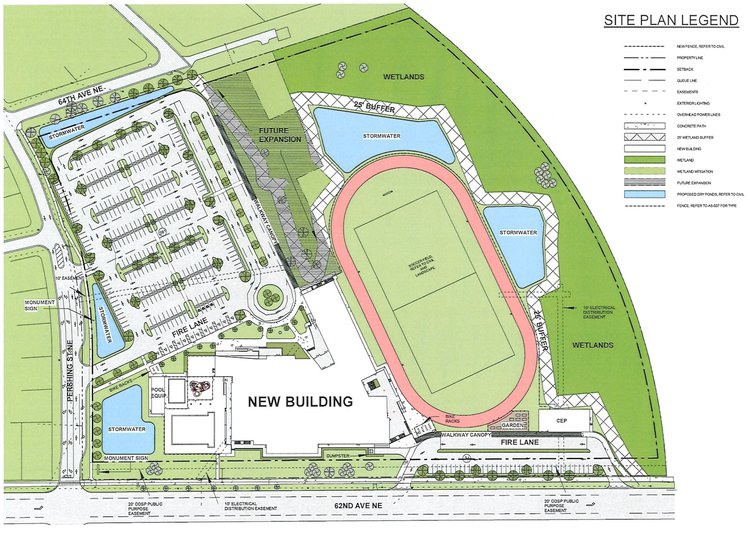 The idea behind having the middle school and YMCA in one facility is to reduce the impact of having two separate facilities. Children will be able to go to school during the day and then participate in YMCA activities at night without having to be driven to another facility.
Approximately 48% of the main building will swing between the middle school and the YMCA. The YMCA will utilize 43,000 square feet of the building, including the media center, dining hall, gymnasium, family science lab, pool, sports field, and garden.
The school will serve up to 600 students, which is on the smaller side for middle schools in Pinellas County. The main building will contain 15 classrooms, 1 art room, 1 family science lab, 1 music room, and 4 Exceptional Student Education (ESE) rooms for students with disabilities. There will also be a media center, dining room, gymnasium, and offices.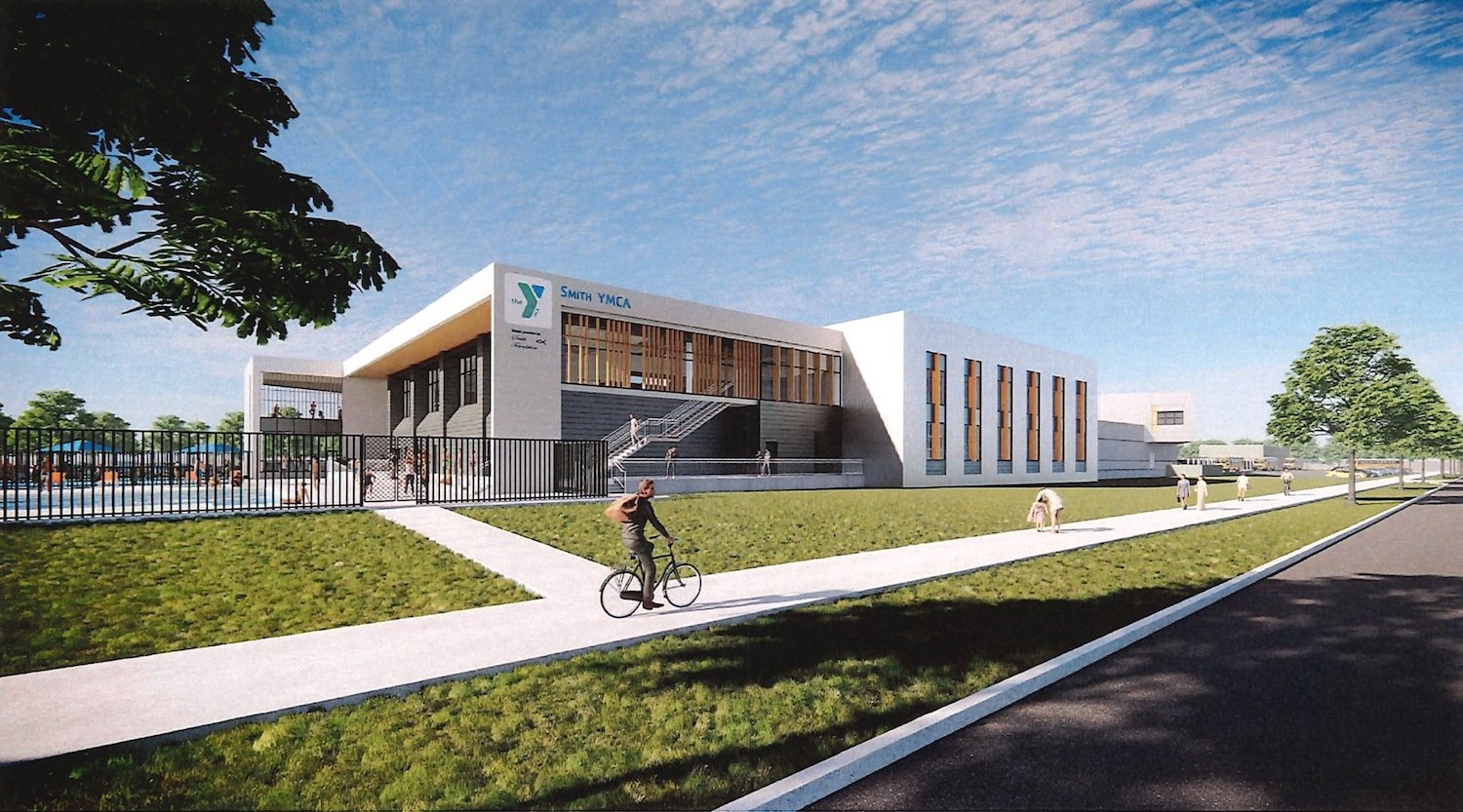 According to plans submitted to the city, the campus will also include 325 parking spaces including 12 handicap spaces, which is more parking than required by city zoning regulations.
Additionally, the site plan shows an area for future expansion, but no details are currently available.
At the meeting last Wednesday, a few residents expressed concerns about increased traffic through nearby neighborhoods. However, City staff has reviewed the concerns and generally feel the site is well designed and adequate but will consider traffic calming measures to reduce cut-through traffic and speeds if necessary.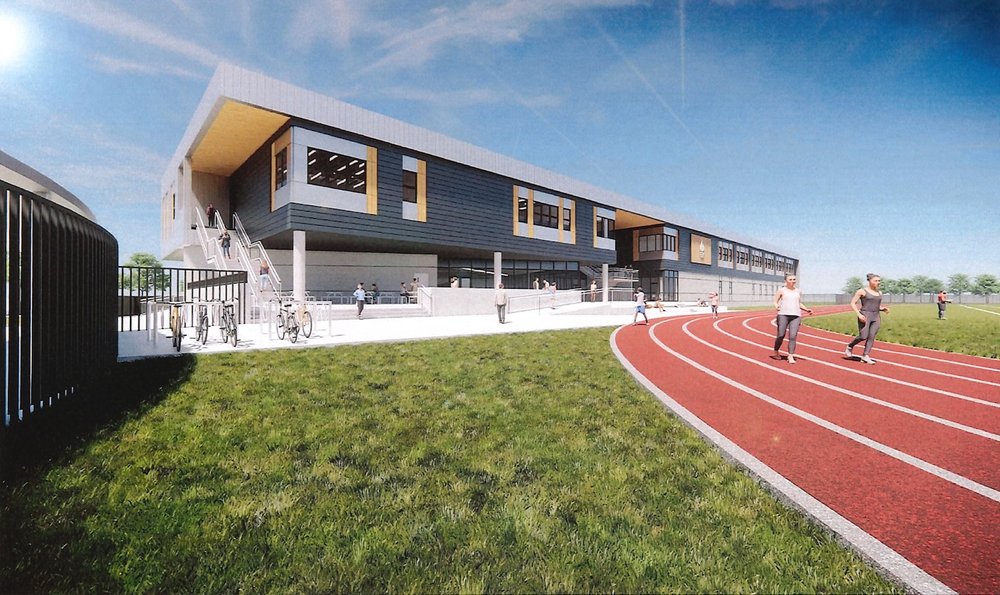 Despite the concerns, the Commission unanimously voted to approve the project.
"It's a terrific project. It's so nice to not see a housing development going in there and something the whole community can use," said DRC Commissioner Michael Kiernan. "I'm strongly in favor of this. I appreciate the concerns, but I think it's a home run."
Tim Clemmons, Chairman of the Development Review Commission, echoed Kiernan's sentiment. "I think the YMCA will be a great benefit to the neighborhood. I'm a strong supporter of the project."
The Development Review Commission's unanimous approval will now go before a City Council vote in the coming months. The project is expected to break ground in May 2022 with a completion in late 2023.