Jay & Luigi is a new fast casual pizza concept from the minds behind Ciccio Restaurant Group and Forbici Modern Italian. It's set to debut at 3201 4th Street North in St. Pete, the former home of Burger 21.
Find it at 3201 4th Street N, St. Pete! Go check it out! 🍕🍝 
The new concept is now closing in on its debut as the restaurant announced it will be hosting two soft opening nights on January 26th and 27th from 6:30-8 pm. These soft opening nights are open to the public and all menu items will be 50% off as they give their kitchen staff a chance to get comfortable.
From the restaurant: "We're welcoming you into our house to be the first to try our naturally fermented wild yeast Roman and Neapolitan pizzas, fresh pastas and our personal plays on traditional Italian small plates, all at 50% off."
Ciccio Restaurant Group (CRG) is one of the most celebrated hospitality groups in the region. This blogger could live off of the paleo chocolate chip cookies that Fresh Kitchen whips up. CRG made a splash on 4th Street when it debuted On The Fly Food Hall, a concept that is now home to Taco Dirty, Sweet Soul, and Better Byrd. The group also operates Green Lemon, Daily Eats, Ciccio Cali and more concepts in St. Pete and Tampa.
The group has formally partnered with Forbici Modern Italian co-founder Jason Brunetti and his team to launch a new Italian dining division. The partnership has announced its first concept, a fast-casual pizzeria called Jay & Luigi, slated to open on St. Petersburg's Fourth Street in July. Fingers are crossed it opens in time for the 4th of July.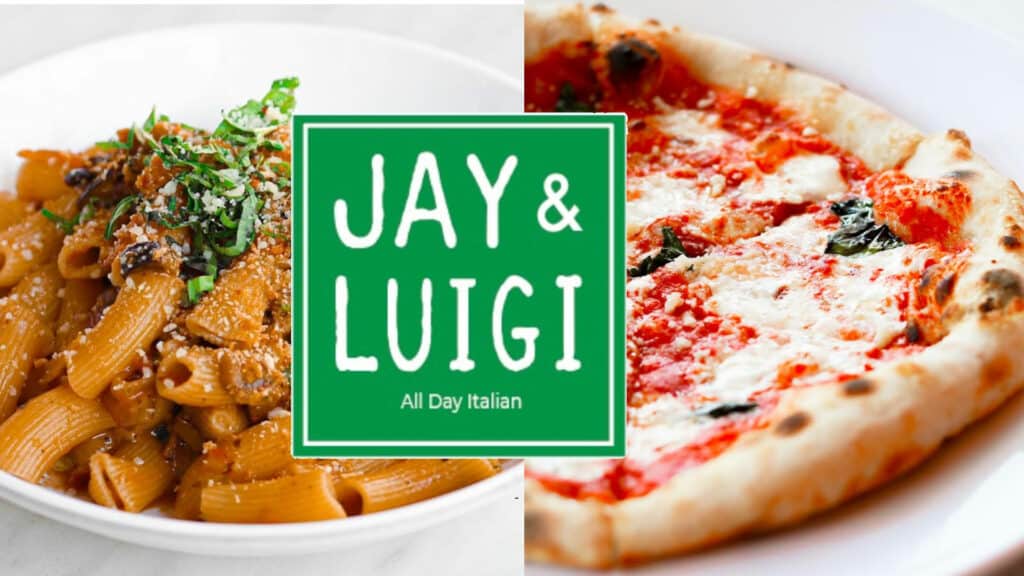 Roman- and NY-style pizzas on 4th Street North
Named after Brunetti, of Tampa's Forbici and New York's famed Brunetti Pizza, as well as Luis Flores, Executive Chef of CRG, Jay & Luigi will blend modern and traditional Italian cuisine in an inviting, casual setting with innovative, healthy ingredients, according to a release courtesy of Kilette Communications.
The menu will feature two styles of pizza — Pizza al Taglio, a Roman-style pizza made famous by Brunetti at Forbici, as well as CRG's spin on a naturally fermented New York-style pie. In addition to pizza, Jay & Luigi will offer hand-made pastas, unique plays on traditional Italian small plates, cauliflower rice bowls and fresh salads, all with a strong focus on healthy, fresh ingredients with an emphasis on plant-based options.
The restaurant space, at 3201 4th St. N. (formerly Burger 21), will be designed to invoke a visit to Italy, with indoor and outdoor seating.
"What we are creating with Jay Brunetti and team is inspired by the original Ciccio & Tony's, which opened 30 years ago in New York City and evolved into CRG of Tampa," said CRG Founder James Lanza. "There's some good Italian in the Tampa Bay area within the high-end and chain-driven niche. We would like to bring a restaurant concept to this market that we feel is very underserved — a cool, healthy trattoria style of Italian that our guests can eat several times a week either with us or in the comforts of their own home."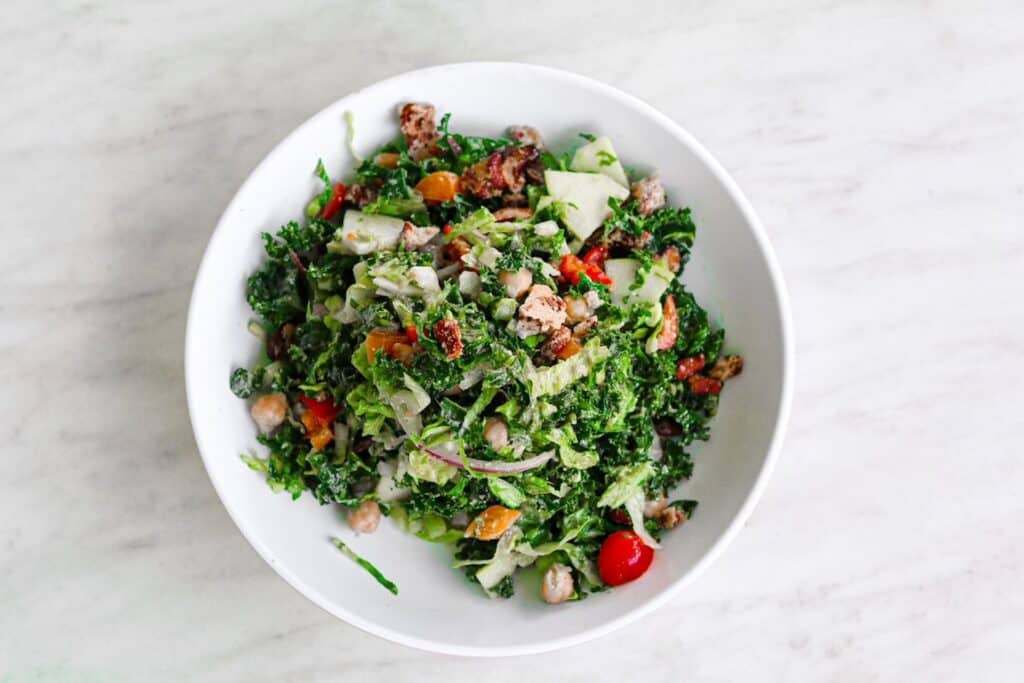 Jay & Luigi is a partnership based on passion for Italian food
Brunetti brings an extensive career as a restaurateur and true passion for pizza to the partnership with CRG. His team includes Forbici's former executive chef Jason Saldutti, who has also been the executive chef for Brio, and Forbici's former director of operations Norma Elizalde, who brings significant experience in hospitality, restaurant operations and technology. Together with CRG, the partners make up a highly talented and experienced team of innovators in Tampa's dining scene.
"This partnership is based on a passion not only for amazing Italian food, but for providing excellent service and exciting new experiences for the Tampa Bay residents who inspire us," said Brunetti. "Listening to our customers and giving them what they want is what drives us all to be better, and that's what we are striving to accomplish, starting with Jay & Luigi."
If you want a taste of what's to come, we highlight recommend you give Brunetti's Hyde Park Village restaurant a visit. Forbici and Slice Joynt are located at 1633 West Snow Avenue. Follow Forbici on Facebook and Instagram, and Slice Joynt on Facebook and Instagram for updates on specials and events.
Ciccio rapidly expands Fresh Kitchen
Over the last few years, Ciccio Restaurant Group has focused on expanding its Fresh Kitchen brand as well as introducing several new concepts including Water & Flour, Taco Dirty, Sweet Soul, Better Byrd, On The Fly and Luv Child.
Now, CRG plans to continue expanding Fresh Kitchen, with five new locations in the works, as well as Cali, Taco Dirty, Sweet Soul and Jay & Luigi. The group is also in the process of bringing a smaller-scale version of Green Lemon — currently one of the most popular spots in Tampa's SoHo — to St. Pete's Fourth Street this fall.
"Over the last couple of years we have been working with some really creative chefs / future restaurateurs with the intention of partnering and bringing more unique concepts to Tampa Bay, and we have a few more exciting surprises to announce soon," said Lanza.
Upon opening, Jay & Luigi will follow all measures for social distancing and sanitation recommended by CDC and local officials. To-go and delivery options will be available, with an emphasis on convenience and safety with touchless technology and contactless curbside pick-up.
What to read next:
Kuba Cocina opens in St. Pete Beach
New trolley service launches between John's Pass Village and Clearwater Beach
St. Pete Pier 4-mile run announced for the 4th of July
HaleLife Bakery will open in downtown St. Pete next weekend
Fresh Kitchen opening new location near USF Tampa
Forbici brings the art of Roman pizza to Hyde Park